BMG ("Be More Good") is one of the larger in-game organizations known for several of their members including the popular room builder Meriesa as well as several other active members of the greater Rec Room community. Many of the custom rooms that BMG has published can be accessed from hubs such as BMGrooms.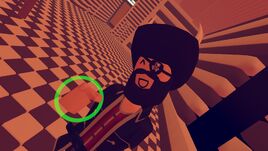 There are many Moderators in the group to watch out for people and look after the community
Steps to join:
Meet the organization's requirements
Be above the age of 18
Meet with, and be judged by current members of BMG.
If judged to be a good fit, you are granted membership to BMG.
And join their discord server to be part of the BMG guild : Discord